Monster.Hunter.2020.iTA-ENG.Bluray.1080p.x264-CYBER.mkv
To stream or download from us use the app BitLord Get BitLord for Windows, Mac or Android.
Chromecast videos and audio. Subtitles in player.
Category

Movies

Type

HD

Language

English

Total size

9.0 GB

Uploaded By eXpOrTeRICV
Downloads

490

Last checked

19 minutes ago

Date uploaded

3 days ago

Seeders

86

Leechers

23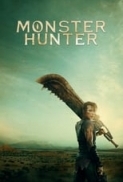 A portal transports Lt. Artemis and an elite unit of soldiers to a strange world where powerful monsters rule with deadly ferocity. Faced with relentless danger, the team encounters a mysterious hunter who may be their only hope to find a way home.
Infohash : E0EE536E8720674AB3F34A74F64E81B9BF1EE84C


DATI - TRAMA

Genere: Azione, Fantasy
Anno: 2020
Regia: Paul W.S. Anderson
Attori: Milla Jovovich, Tony Jaa, T.I., Diego Boneta, Josh Helman, Ron Perlman
Paese: Cina, Germania, Giappone, USA
Distribuzione: Warner Bros. Entertainment Italia
Sceneggiatura: Paul W.S. Anderson


Monster Hunter, il film diretto da Paul W.S. Anderson, è basato sull'omonima serie di videogiochi e segue le avventure del tenente Artemis (Milla Jovovich) e dei suoi soldati. La squadra speciale si ritrova ad attraversare un portale spazio-temporale, che li catapulta in un altro mondo diverso dal nostro, in cui vivono enormi e terribili creature. Per tornare sul nostro pianeta, Artemis e i suoi combattenti dovranno affrontare e lottare contro questi potenti mostri, ma l'impresa si rivelerà davvero ardua.
Sul loro cammino incontreranno un cacciatore (Tony Jaa), dotato di grandi abilità, grazie alle quali riesce a sopravvivere in un mondo in cui l'essere umano sembra destinato a soccombere...

IMMAGINI




REPORT



[ Info sul file ]

Nome: Monster.Hunter.2020.iTA-ENG.Bluray.1080p.x264-CYBER.mkv
dаta: Tue, 06 Apr 2021 18:03:43 +0200
Dimensione: 9,707,912,744 bytes (9258.18705 MiB)

[ Magic ]

Tipo file: Matroska data
Tipo file: EBML file, creator matroska

[ Info generiche ]

Durata: 01:43:08 (6188.192 s)
Contenitore: matroska
Production date: Tue, 06 Apr 2021 18:00:52 +0200
Totale tracce: 7
Traccia n. 1: video (V_MPEG4/ISO/AVC) {eng}
Traccia n. 2: audio (A_DTS) {ita}
Traccia n. 3: audio (A_AC3) {ita}
Traccia n. 4: audio (A_DTS) {eng}
Traccia n. 5: subtitle (S_TEXT/UTF8) [FORCED] {ita}
Traccia n. 6: subtitle (S_TEXT/UTF8) [REGOLARI] {ita}
Traccia n. 7: subtitle (S_TEXT/UTF8) [NON UDENTI] {eng}
Muxing library: libebml v1.3.10 + libmatroska v1.5.2
Writing application: mkvmerge v45.0.0 ('Heaven in Pennies') 64-bit

[ Dati rilevanti ]

Risoluzione: 1920 x 800
Larghezza: multipla di 32
Altezza: multipla di 32
DRF medio: 15.487278
Deviazione standard: 3.696956
Media pesata dev. std.: 3.665927

[ x264 log ]

frame I: 4204 ( 2.834 %) #
frame B: 86931 ( 58.592 %) ############
frame P: 57232 ( 38.575 %) ########
frame I avg QP: 14.14
frame B avg QP: 17.5
frame P avg QP: 16.07
Avg QP: 16.853177

[ Traccia video ]

Codec ID: V_MPEG4/ISO/AVC
Risoluzione: 1920 x 800
Frame aspect ratio: 12:5 = 2.4
Pixel aspect ratio: 1:1 = 1
Display aspect ratio: 12:5 = 2.4
Framerate: 23.976024 fps
Dimensione stream: 6,875,525,380 bytes (6557.011967 MiB)
Durata: 01:43:08 (6188.140242 s)
Bitrate (bs): 8888.648429 kbps
Qf: 0.241361

[ Traccia audio nr. 1 ]

Codec ID: A_DTS
Freq. campionamento: 48000 Hz
Canali: 6
Dimensione campioni: 16-bit
Dimensione stream: 1,167,248,456 bytes (1113.174873 MiB)
Tipo di bitstream (bs): DTS
Frames (bs): 580,143
Durata: 01:43:08 (6188.192 s)
Chunk-aligned (bs): Sì
Bitrate (bs): 1536 kbps CBR
Freq. campionamento (bs): 48000 Hz
Modo (bs): C + L + R+ SL+SR
Final skip (bs): 740 bytes

[ Traccia audio nr. 2 ]

Codec ID: A_AC3
Freq. campionamento: 48000 Hz
Canali: 6
Dimensione stream: 495,055,360 bytes (472.121582 MiB)
Tipo di bitstream (bs): AC3
Frames (bs): 193,381
Durata: 01:43:08 (6188.192 s)
Chunk-aligned (bs): Sì
Bitrate (bs): 640 kbps CBR
Freq. campionamento (bs): 48000 Hz
Modo (bs): 3 front, 2 rear, 1 LFE

[ Traccia audio nr. 3 ]

Codec ID: A_DTS
Freq. campionamento: 48000 Hz
Canali: 6
Dimensione campioni: 16-bit
Dimensione stream: 1,167,246,436 bytes (1113.172947 MiB)
Tipo di bitstream (bs): DTS
Frames (bs): 580,142
Durata: 01:43:08 (6188.181333 s)
Chunk-aligned (bs): Sì
Bitrate (bs): 1536 kbps CBR
Freq. campionamento (bs): 48000 Hz
Modo (bs): C + L + R+ SL+SR
Final skip (bs): 732 bytes

[ Bitstream video ]

Tipo di bitstream: MPEG-4 Part 10
User dаta: x264 | core 161 r3033 0d754ec | H.264/MPEG-4 AVC codec | Copyleft
User dаta: 2003-2020 | * | C | Y | B | E | R | * | R | O | C | K | S | * | |
User dаta: options: | cabac=1 | ref=5 | deblock=1:-2:-2 | analyse=0x3:0x133
User dаta: me=hex | subme=7 | psy=1 | psy_rd=1.00:0.00 | mixed_ref=1
User dаta: me_range=16 | chroma_me=1 | trellis=1 | 8x8dct=1 | cqm=0
User dаta: deadzone=21,11 | fast_pskip=1 | chroma_qp_offset=-2 | threads=12
User dаta: lookahead_threads=2 | sliced_threads=0 | nr=0 | decimate=1
User dаta: interlaced=0 | bluray_compat=0 | constrained_intra=0 | bframes=3
User dаta: b_pyramid=2 | b_adapt=1 | b_bias=0 | direct=1 | weightb=1
User dаta: open_gop=0 | weightp=2 | keyint=240 | keyint_min=23 | scenecut=40
User dаta: intra_refresh=0 | rc_lookahead=50 | rc=2pass | mbtree=1
User dаta: bitrate=8893 | ratetol=1.0 | qcomp=0.60 | qpmin=0 | qpmax=69
User dаta: qpstep=4 | cplxblur=20.0 | qblur=0.5 | vbv_maxrate=50000
User dаta: vbv_bufsize=62500 | nal_hrd=none | filler=0 | ip_ratio=1.40
User dаta: aq=1:1.00
SPS id: 0
Profile: [email protected]
Num ref frames: 5
Aspect ratio: Square pixels
Chroma format: YUV 4:2:0
PPS id: 0 (SPS: 0)
Tipo di codifica entropica: CABAC
Weighted prediction: P slices - explicit weighted prediction
Weighted bipred idc: B slices - implicit weighted prediction
8x8dct: Sì
Totale frames: 148,367
Drop/delay frames: 0
Frames corrotti: 0

P-slices: 57232 ( 38.575 %) ########
B-slices: 86931 ( 58.592 %) ############
I-slices: 4204 ( 2.834 %) #
SP-slices: 0 ( 0.000 %)
SI-slices: 0 ( 0.000 %)

[ Analisi DRF ]

DRF medio: 15.487278
deviazione standard: 3.696956
max DRF: 29

DRF=1: 16 ( 0.011 %)
DRF=2: 44 ( 0.030 %)
DRF=3: 92 ( 0.062 %)
DRF=4: 191 ( 0.129 %)
DRF=5: 544 ( 0.367 %)
DRF=6: 1123 ( 0.757 %)
DRF=7: 2040 ( 1.375 %)
DRF=8: 2911 ( 1.962 %)
DRF=9: 3887 ( 2.620 %) #
DRF=10: 3775 ( 2.544 %) #
DRF=11: 4107 ( 2.768 %) #
DRF=12: 6283 ( 4.235 %) #
DRF=13: 8703 ( 5.866 %) #
DRF=14: 14582 ( 9.828 %) ##
DRF=15: 24739 ( 16.674 %) ###
DRF=16: 23734 ( 15.997 %) ###
DRF=17: 15802 ( 10.651 %) ##
DRF=18: 10509 ( 7.083 %) #
DRF=19: 7514 ( 5.064 %) #
DRF=20: 5420 ( 3.653 %) #
DRF=21: 3976 ( 2.680 %) #
DRF=22: 3026 ( 2.040 %)
DRF=23: 1987 ( 1.339 %)
DRF=24: 1481 ( 0.998 %)
DRF=25: 998 ( 0.673 %)
DRF=26: 595 ( 0.401 %)
DRF=27: 216 ( 0.146 %)
DRF=28: 58 ( 0.039 %)
DRF=29: 2 ( 0.001 %)
DRF>29: 0 ( 0.000 %)

P-slices DRF medio: 15.228893
P-slices deviazione std.: 3.438626
P-slices max DRF: 28

B-slices DRF medio: 15.758809
B-slices deviazione std.: 3.82255
B-slices max DRF: 29

I-slices DRF medio: 13.390105
I-slices deviazione std.: 3.521655
I-slices max DRF: 25

[ Edition entry ]

UID: 12916511267359594376
Nascosto: No
Selezionato di default: No
Playlist: No
Capitoli:
00:00:00,000-00:04:59,424: Chapter 01 {und}
00:04:59,424-00:10:28,211: Chapter 02 {und}
00:10:28,211-00:15:26,342: Chapter 03 {und}
00:15:26,342-00:21:12,938: Chapter 04 {und}
00:21:12,938-00:24:53,492: Chapter 05 {und}
00:24:53,492-00:31:53,328: Chapter 06 {und}
00:31:53,328-00:35:58,698: Chapter 07 {und}
00:35:58,698-00:41:10,301: Chapter 08 {und}
00:41:10,301-00:48:05,007: Chapter 09 {und}
00:48:05,007-00:54:10,080: Chapter 10 {und}
00:54:10,080-01:01:36,109: Chapter 11 {und}
01:01:36,109-01:06:18,516: Chapter 12 {und}
01:06:18,516-01:13:21,689: Chapter 13 {und}
01:13:21,689-01:23:01,727: Chapter 14 {und}
01:23:01,727-01:31:21,601: Chapter 15 {und}
01:31:21,601-01:35:39,734: Chapter 16 {und}
01:35:39,734-01:43:08,192: Chapter 17 {und}

GOOD DOWNLOAD
Files:
Monster.Hunter.2020.iTA-ENG.Bluray.1080p.x264-CYBER.mkv (9.0 GB)
Code:
udp://tracker.opentrackr.org:1337/announce

udp://tracker.torrent.eu.org:451/announce

http://tracker.gbitt.info:80/announce

http://tracker2.dler.org:80/announce

http://tracker.bt4g.com:2095/announce

udp://tracker.coppersurfer.tk:6969/announce

udp://tracker.leechers-paradise.org:6969/announce

udp://9.rarbg.me:2790/announce

udp://9.rarbg.to:2730/announce

udp://9.rarbg.com:2710/announce

http://t.nyaatracker.com:80/announce